EDAN, the first medical device company in Pingshan designated as an Advanced Certified Enterprise by Shenzhen Customs, were handed their certificate today
SHENZHEN, China, Nov. 3, 2020 – EDAN Instruments, Inc. has been upgraded from A level to ACE (Advanced Certified Enterprise), the highest grading in China, based on its compliance with the requirements of accreditation as an AEO (Authorized Economic Operator). The accreditation benefits EDAN's clients and partners from importing and exporting, greatly improving the competitiveness in the international market.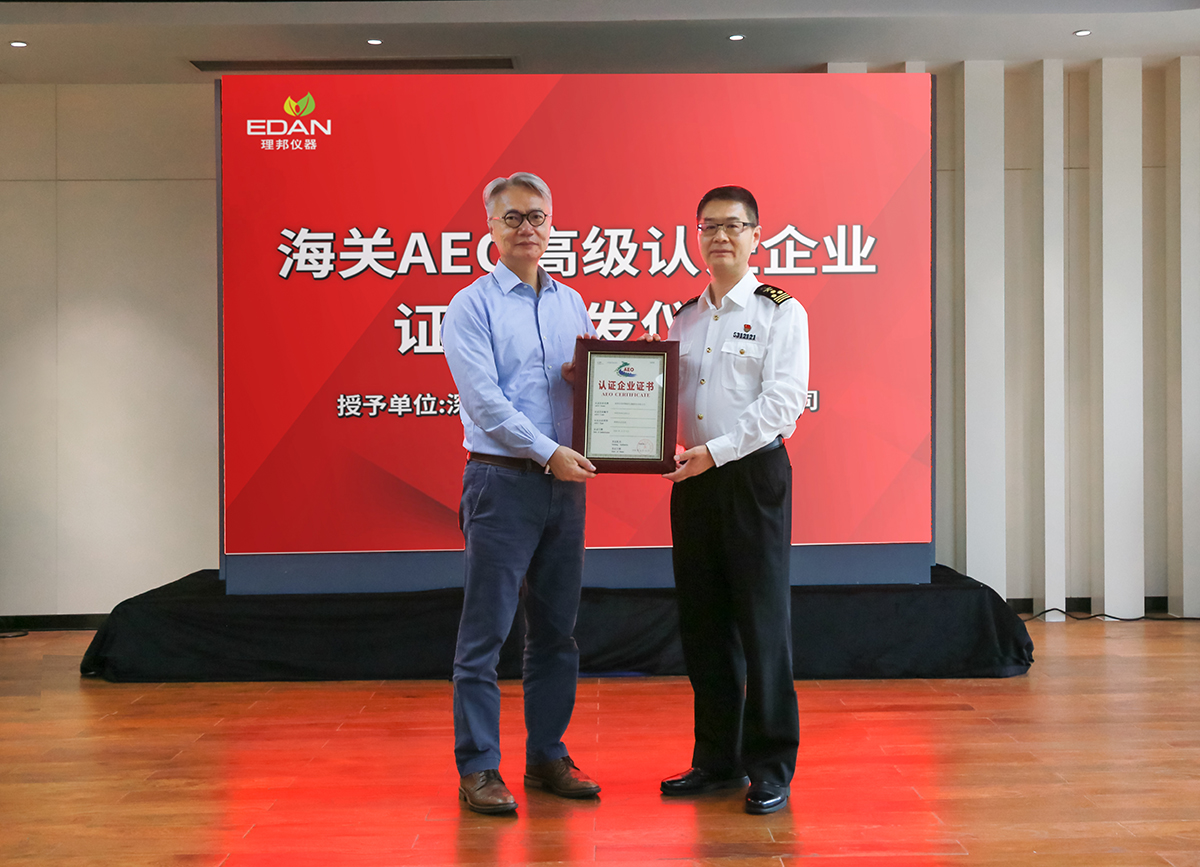 Due to the COVID-19 pandemic, the needs of import and export surge sharply for medical companies like EDAN. Customs step up scrutiny on shipments of cargo from unknown or potentially unsafe operators. Validated as an Advanced Certified Enterprise gives EDAN priority access for customs clearance and control processes. EDAN and its partners can expect faster and secure deliveries with accreditation.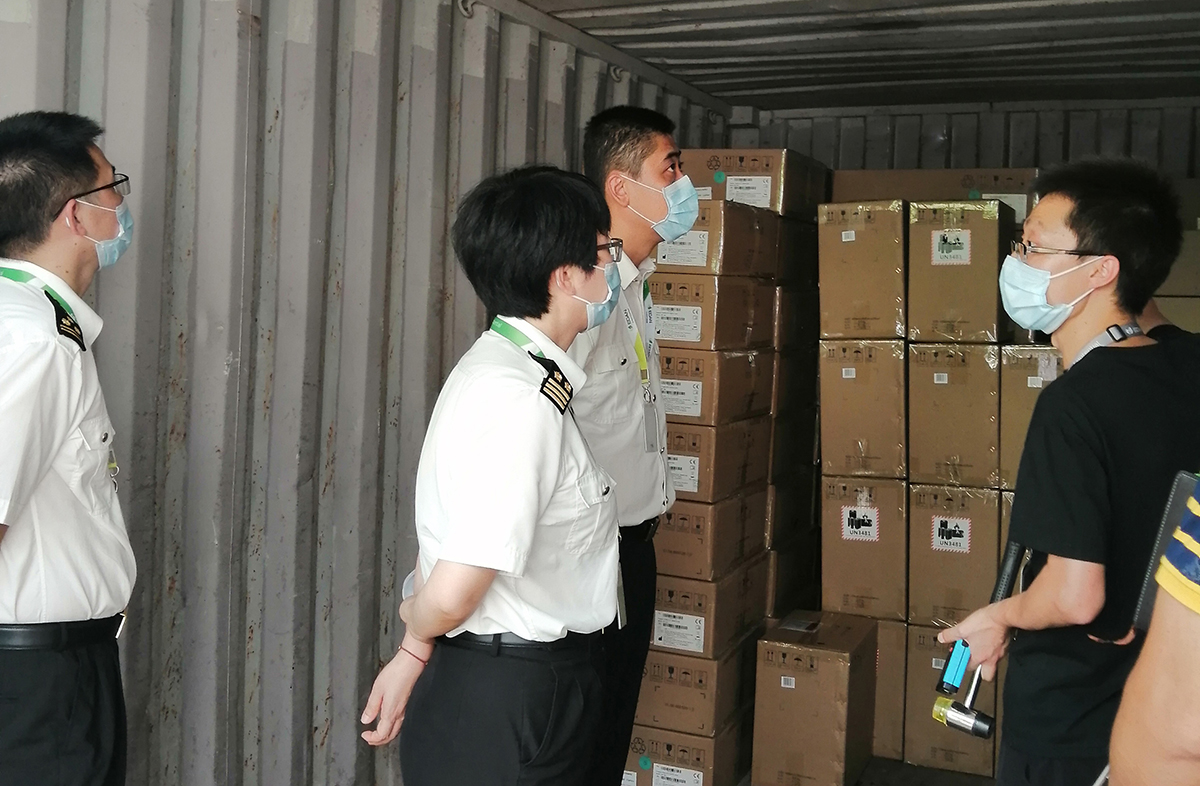 "Received the highest AEO grading represents EDAN gain the recognition of being a reputable and secure healthcare provider with a solid compliance and regulatory history. We are committed to providing high-quality products and services as always." Said by EDAN's CEO, Hao Zhang.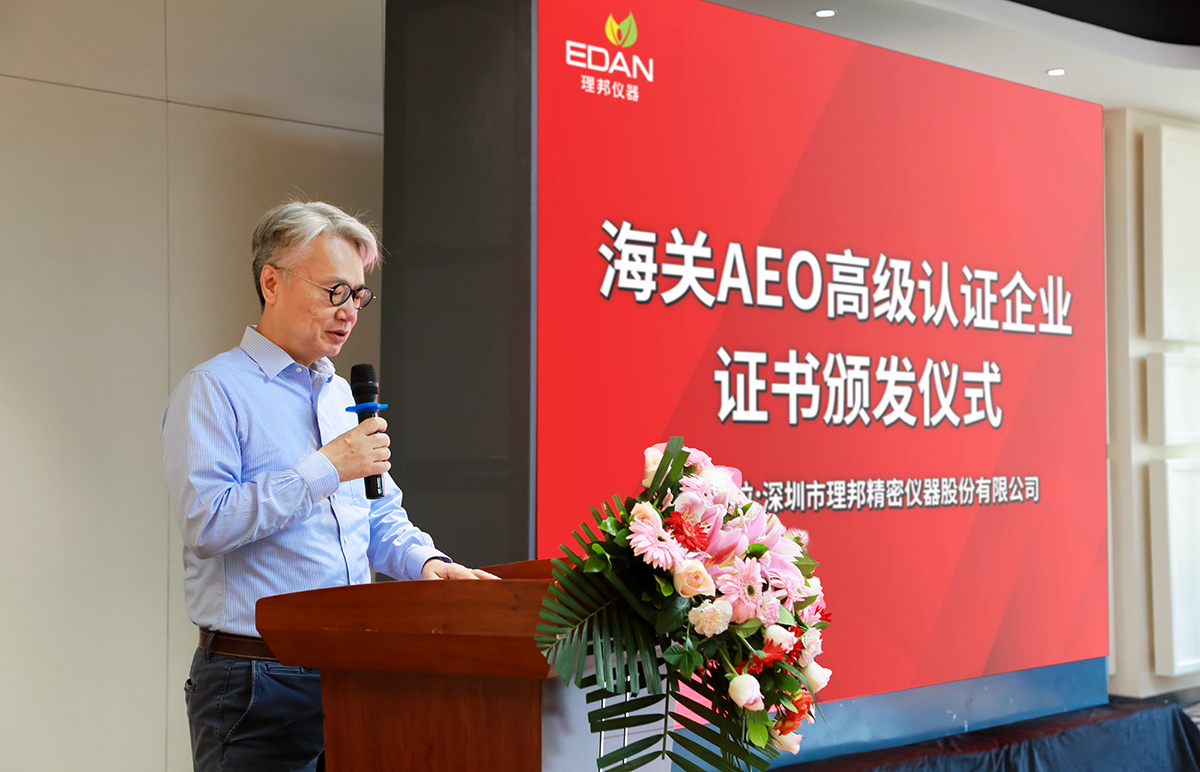 The AEO status and the tangible benefits of the accreditation will not only validate in China but also in countries that agree to recognize China's assessment results under the Mutual Recognition Agreement frame (MRA). Forty-two countries/regions, including 28 EU member states, signed AEO mutual agreements with China, and there will be more members joining. It's a milestone of EDAN on the road of globalization.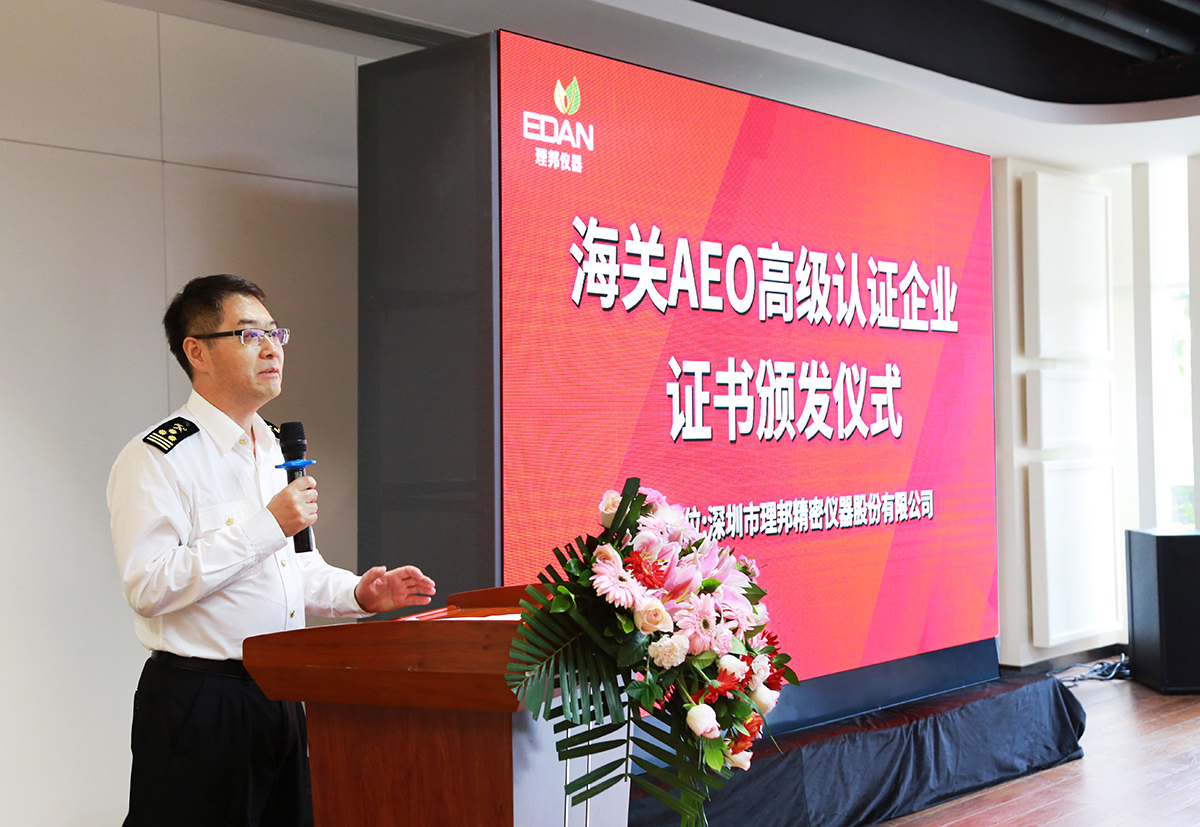 According to the Pingshan Customs, the whole team of EDAN was being responsive during the process. It resulted in achieving the assessment in an extremely short amount of time, less than half of a year. "It's a pleasing experience to cope with EDAN. EDAN proved their capability to us in the past few months, and they could be set as a model in the industry."